Instant Karma
Projection on the façade of the cityhall of Paris Centre during the event Nuit Blanche on October 2nd, 2021.


As intended
On site

In his book Where Does the Dust Itself Collect? XuBing says:
- The Bodhi (True Wisdom) is not like the tree,
The mirror bright is nowhere shining.
As there is nothing from the first,
Where does the dust itself collect?
Here Jean-Julien Pous evokes thanks to the paintings of Line Oshin, the animation of Maria Blowers and the music of Audrey Poujoula, his deep attachment to his native country, the humidity of summer, the smells of flowers and rot, exalted by the warmth of the fragrant port, strong and founding encounters. This tree, a symbol of longevity and immortality in Hinduism and Buddhism, has excellent feng shui. It comes to life thanks to the crested ibis, the bronzed stournes and bats that it shelters.
Projected onto the cityhall of Paris Centre, its complex network of roots, like thousands of long, wrinkled fingers, carnally evokes the complex, painful and interconnected history of a population of billions. In continuity with the surrounding nature of the Square du Temple - Elie Wiesel, it is like an open window on the other side of the mirror: the swan song of a wild nature that we have dried up and which bites us back.


Stills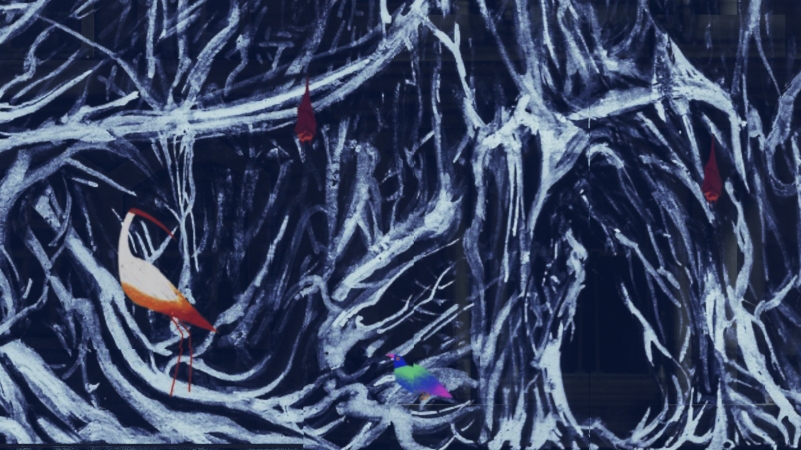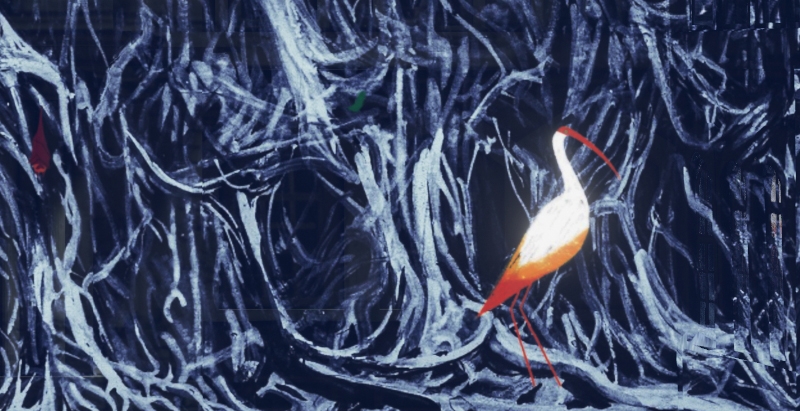 Tests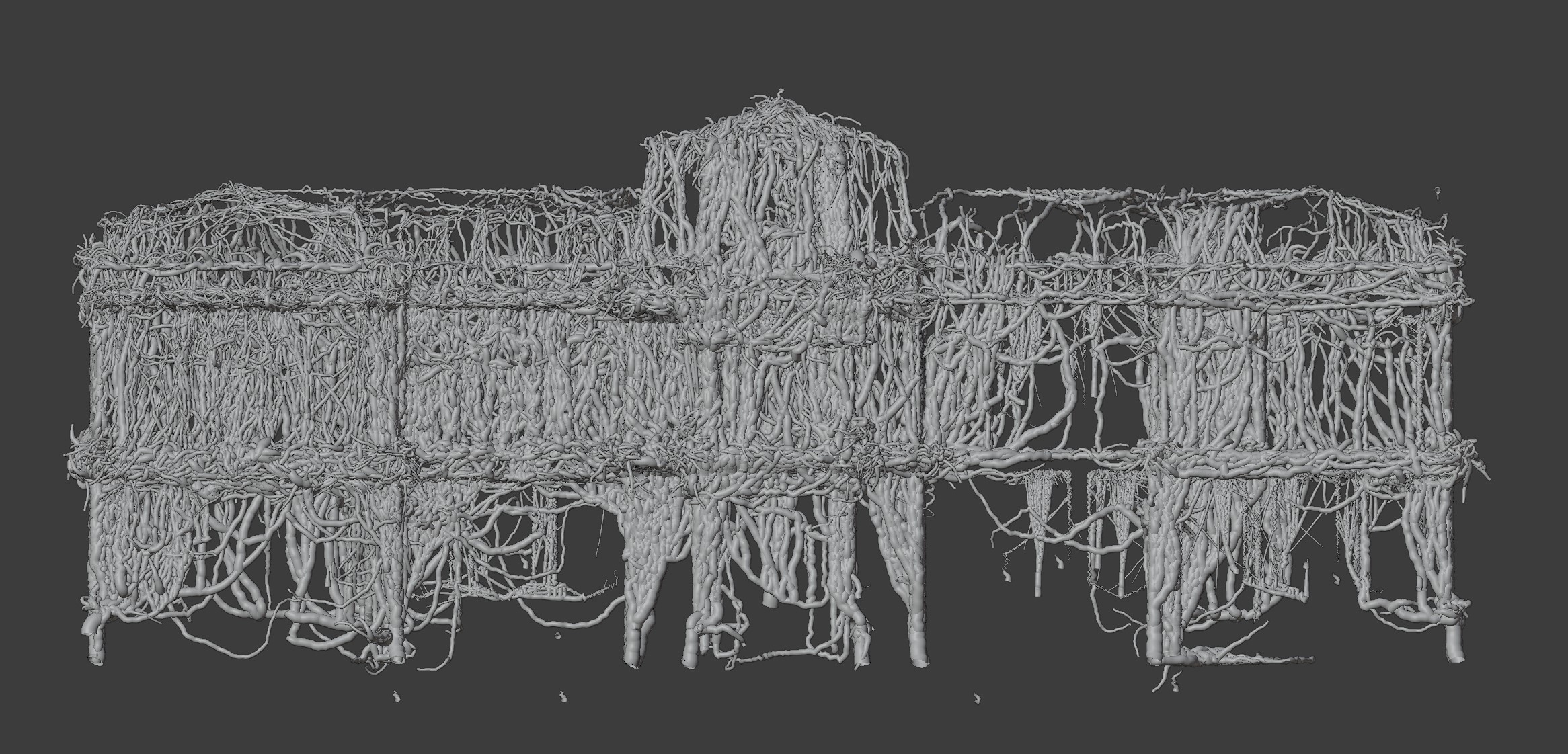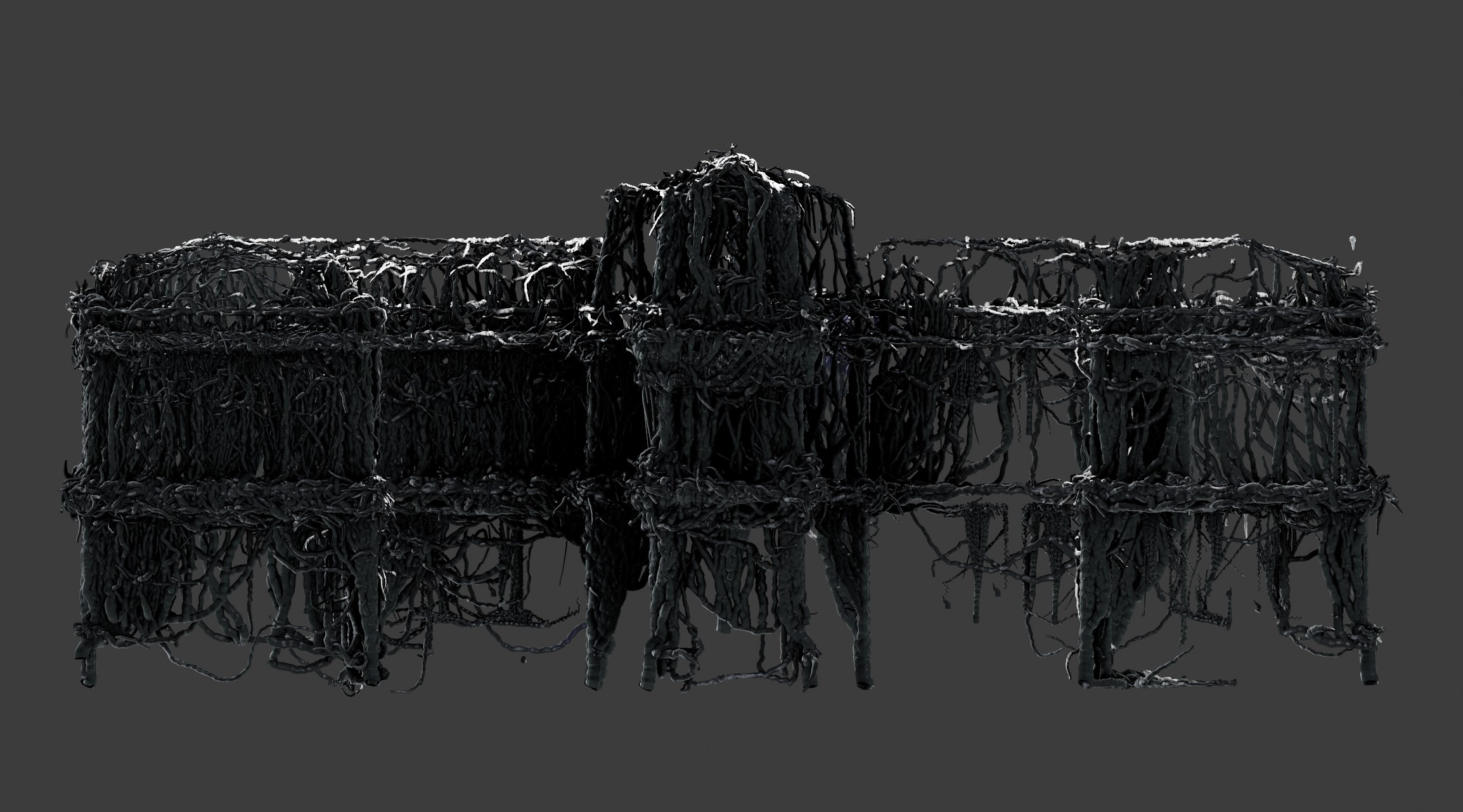 Credits
Director: Jean-Julien Pous
Paintings: Line Oshin
Animation: Maria Blowers
Music: Audrey Poujoula
Environmental sound: Francisco López
Support: Loo & Lou Foundation
Curator: Bruno Blosse
Projection: Magnum